Kathleen Deagan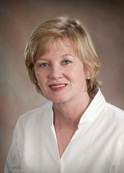 Kathleen Deagan is Distinguished Research Curator of Archaeology and Adjunct Professor of Anthropology and History at the University of Florida's Florida Museum of Natural History. She received her Ph.D. in 1974 from the University of Florida, and after teaching at Florida State University Anthropology Department for eight years, she joined the University of Florida faculty in 1982.
Her research has focused on the archaeology of the Spanish colonial period in Florida and the Caribbean. She has conducted excavations in St. Augustine, Florida, since 1972, including the identification and excavations of Ft. Mose, America's first free black community, and Florida's first Spanish settlement (1565-66). Since 1980, she has worked at Spanish colonial sites in Haiti and the Dominican Republic. She has directed excavations in collaboration with Jose M. Cruxent at Christopher Colombus's first town in America, La Isabela, and has also directed archaeological programs at Concepcion de la Vega (1496-1562) in the Dominican Republic, and Puerto Real, Haiti (1502-1578). Deagan has also worked since 1984 at the site of En Bas Saline, Haiti, a large Taino town thought to have been the location of La Navidad, Columbus's first fort, in 1492. She has been a consultant on historic preservation and archaeology in Spain, Venezuela, Panama. Peru, Jamaica, and Honduras.
Deagan is the author of eight books and more than 65 scientific papers. She was named an Alumna of Outstanding Distinction by the University of Florida in 1998, and is a recipient of the Society for Historical Archaeology's J.C. Harrington Award for Lifetime Distinction in Historical Archaeology. She was awarded the "Order of La Florida" by the City of St. Augustine in 2007 for distinguished service to the city.